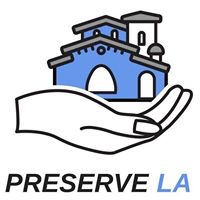 January 27, 2018
Berggruen Institute Makes Top 10 List for Trashing L.A. Open Space
Five hundred people flooded the "Protect Our Wildlands" hearing this week to challenge Parisian billionaire Nicolas Berggruen's plan to build a vast structure atop two Santa Monica Mountains ridge tops.
The sprawling Berggruen Institute would host 55 scholars, cocooned in luxurious isolation far above the city. There, the isolated scholars would think up ways to advance good government and save the environment.
How ironically bad is this idea?
It echoes nine other infamous plans to trash L.A. open space that, too, sought to crush land-use rules, ignore delicate ecosystems, and let a monied player (or players) impose his will on natural beauty.
Here, then, is the Top 10 List of Schemes to Trash L.A. Open Space
1. In the 50s, the Reseda Freeway and Topanga Expressway would have cut giant swaths of asphalt through the pristine slopes of the Santa Monica Mountains to funnel cars from the Valley to PCH.
2. L.A. Business Council's current plan for "revitalizing" L.A. River would instead cram it with luxury housing, an eerie twin to Frank Gehry's tree-hating, cement-bound "river revitalization" plan.
3. The misnamed "Friends" of Ballona Wetlands in the 90s agreed to let Playa Vista Corp pave over all but 270 acres of rare wetlands. They were stopped by Coalition to Preserve ALL of Ballona, who saved 600 acres.
4. Harvard Westlake School tried to build a bizarre sports field high atop a towering parking structure in Coldwater Canyon, killing protected woodlands. Recently, Save Coldwater Canyon stopped the scheme.
5. A California legislator's suggestion to turn L.A. River into a freeway — since it was already cement — turned the legislator and river into the butt of jokes for years.
6. Today the state and developers hope to destroy Ballona Wetlands, bulldozing away its teeming freshwater marsh to make it saltwater. Core leaders from "Save ALL of Ballona" are fighting the scheme.
7. When Chatsworth Reservoir was drained due to seismic issues, developer Rick Caruso wanted a subdivision. Today it's a rolling meadow and rich ecosystem largely off-limits to humans.
8. Washington Mutual wanted a 3,050-home development on historic Ahmanson Ranch. A vast coalition stopped WaMu. Now the stunning land is called the Upper Las Virgenes Canyon Open Space Preserve.
9. Don't forget the 1950s Laurel Canyon Freeway scheme by California's transit gods. Seriously.
10. Today, a rich investor from Paris ignores easements that protect ridges near Mandeville Canyon, pushing to install a gaggle of PhDs who will work in a huge glass edifice to himself. The Westside and a citywide coalition fights back.
Berggruen's scheme, so similar to the many absurdities of yore, would ravage the hillside spanning upper Mandeville Canyon to Mountain Gate. Watch this video of the open spaces Berggruen could harm.
At the packed hearing at Skirball Center last Sunday, experts said his plan presents major risks: fire hazard, severe light pollution and harm to wildlife. Travis Longcore, asst. professor of Architecture, Spatial Sciences, and Biological Sciences at USC and past president of Bel Air-Beverly Crest Neighborhood Council, called the proposed structure "a bird killer."
Other heavy hitters for Protect our Wildlands included: Wendy-Sue Rosen, appointed by the governor to the Santa Monica Mountains Conservancy Advisory Committee; Eric Edmunds, chair of the Sierra Club Santa Monica Mountains Task Force, and of Save Our Mountains Inc., and Tom Freeman, president of Canyon Back Alliance and lead attorney who secured two trails and 424 acres held by the Mountains Recreation and Conservation Authority on the Berggruen property.
There are millions of available square feet in the world's great cities, and beautiful locales where Berggruen could scoop up a lease and move his fussy 55 thinkers. And they'd love it.
But he joins a long list of powerful men and groups who feel the need to pave paradise. Get updates and donate at https://ProtectOurWildlands.org/